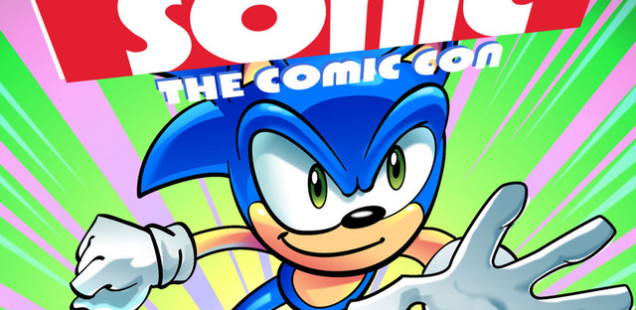 Sonic the Comic Con Announced!
You read that right! The staff behind Summer of Sonic, the Sonic Stadium, and Sonic the Comic – Online! have joined forces to bring a new convention to the United Kingdom this year!
City: York, England
Venue: Merchant Adventurers' Hall
Date: October 26th, 2014
Time: TBA (all day)
Planned events:
Meet & Greet with Special Guests: Over the past few weeks and months we have been talking with many of the artists and writers who brought Sonic the Comic to life! We look forward to being able to announce the attendance of these guests at Sonic the Comic Con in the near future!

Art Classes and Tutorials: Our special guests have very kindly agreed to give attendees an opportunity to learn the tricks of the trade! These special sessions will be held throughout the day, to give budding artists a fantastic chance to learn from the best!

Competitions: We hope you will bring your skills along on the day and enter the art and writing contests, and show off your STC-inspired works! We also hope to be able to offer some very special prizes too!

Original Works: A range of original hand-drawn, hand-painted original covers and pages will be on display throughout the day, so you can come and lay your eyes on the incredible work that went into their creation.

Q&A Sessions: Our special guests will be talking about some of their fond memories of working on the comic, as well as answering your burning questions!
The convention has a Kickstarter that one can can donate to in order to guarantee entry. It has already raised its initial goal of £2,000, and so is for certain happening.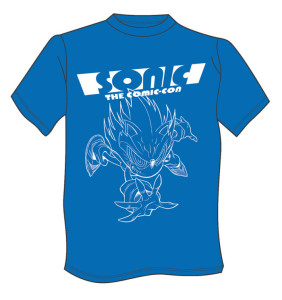 You can also donate to earn sweet rewards such as a con-exclusive T-Shirt, even if you can't go!
Sonic the Comic Con has announced its first stretch goal of £2,500. If it reaches it, anyone who has donated 12 pounds or more will receive a physical, full color copy of a Sonic the Comic – Online! issue that will be made as an exclusive for this event… whether you attend or not!
You can follow Sonic the Comic Con's developments both at their Kickstarter page, and at their Facebook page.