Sonic Fan Events Update – October 25th
Normally I like to wait until the start of the month before doing big updates like this, but there are still several events upcoming this year and next, so I figured I'd do it early in the spirit of Sonic the Comic Con beginning in just a few hours over in the UK!
Sonic the Comic Con is closing out the month of October, but we have several events all the way into January!
On November 2nd, Sonic London, the world's most successful meetup group by a large margin, will be holding its 15th meetup at the Coronet in London from 2-6 PM. You may RSVP on Facebook, but please keep in mind that all meetings are 18+ due to alcohol.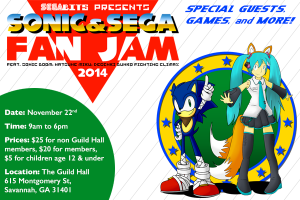 In the USA, on November 22nd, we've got SEGABits' own convention, with a general SEGA theme, no less! We gave general event details in a prior post, but you can RSVP over on Facebook! Be aware this event is not free, with prices varying from $5-25 depending on age and membership at the Guild Hall. Any Sonic fans who have longed for a convention celebrating the whole SEGA brand should do their best to make it to Savannah, Georgia next month!
Come December, the US West Coast has its own small fan gathering in Pershing Square in Los Angeles! Hosted by Lidice Garcia of the Sonic Revolution team, you can RSVP for the event on Facebook. There are no specific activities planned, but Los Angeles fan gatherings tend to garner a fair amount of attendees and are a great way to make friends in the fanbase.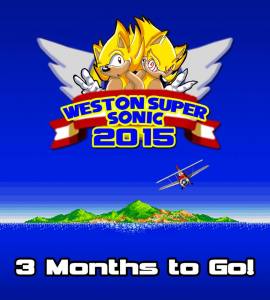 Jumping across the pond again and literally into next year, the Weston Super Sonic team will be hosting their second annual event on January 17th at the Grand Pier in Weston-Super-Mare. You may RSVP via Facebook. They've already announced several guests from Sonic the Comic and have all sorts of activities planned, so grab your tickets if you haven't already! Tickets for the event are FREE and can be acquired here.
That concludes my event update for the next few weeks. As more events reach my ear, I'll naturally keep everyone posted!